A true pizza connoisseur, I've eaten pies in Michigan, New York, Edinburgh, London, Liverpool, California and more.
If you are a fan of pizza, I hope you enjoy this tribute site to the greatest food ever.
This site includes pizza from around southeastern Michigan, as well as my travels, and those of pizza afficionado Jarrod Adams...Welcome to danandjarrodspizzatour.com AND pizzatour.tripod.com!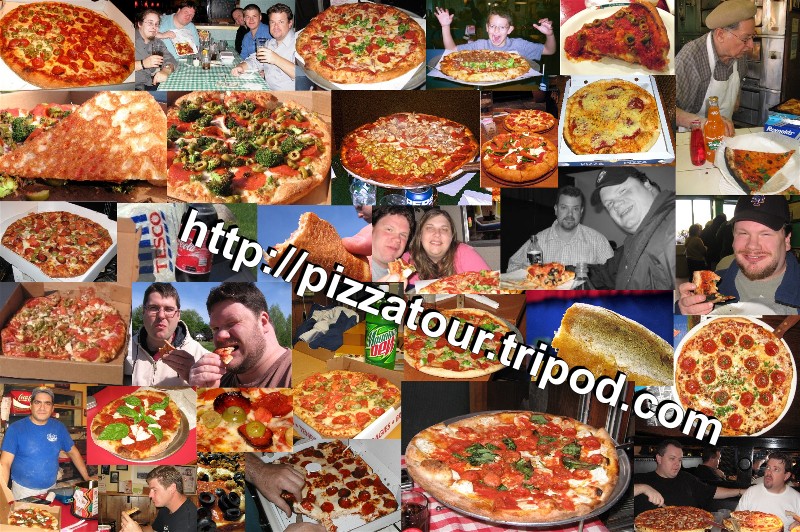 Pizza is a food for sharing. It is a food you eat with friends. The same can be said about this website. I couldn't have created it without the input of my great friends, "The Pizza Fans." Key members of "The Pizza Fans" are Jarrod Adams, Denis Boismer, and Paul Lechnar. Honorary members are my son Joe, my cousin Chris, Denis' son Dillon, and my wife Cathy...although sometimes Cathy would rather have sushi. I know, I can't believe it either, but she's cute, so I love her anyway.

A pizza man makes lasagna:
From Dianne:
While working at a pizza parlor I observed a man ordering a small pizza to go. He appeared to be alone and the pizza maker asked him if he would like it cut into 4 pieces or 6. He thought about it for some time before responding. "Just cut it into 4 pieces; I don't think I'm hungry enough to eat 6 pieces."

There's nothing better than Family, Friends, and Pizza!!